A common requirement with Panel Service is to facilitate server failover. This may be done as part of a disaster recover plan, or switching from one data center to another.
When a failover is performed all settings that target a specific server, (like schedules, workflows, and health checks) need to be updated to point to the new server. This can be accomplished using the Panel Settings Failover schedule step:

First create a failover schedule that will be executed manually. This can also be paired with a failback schedule.
Next add a separate settings failover step for each pair of source and target servers.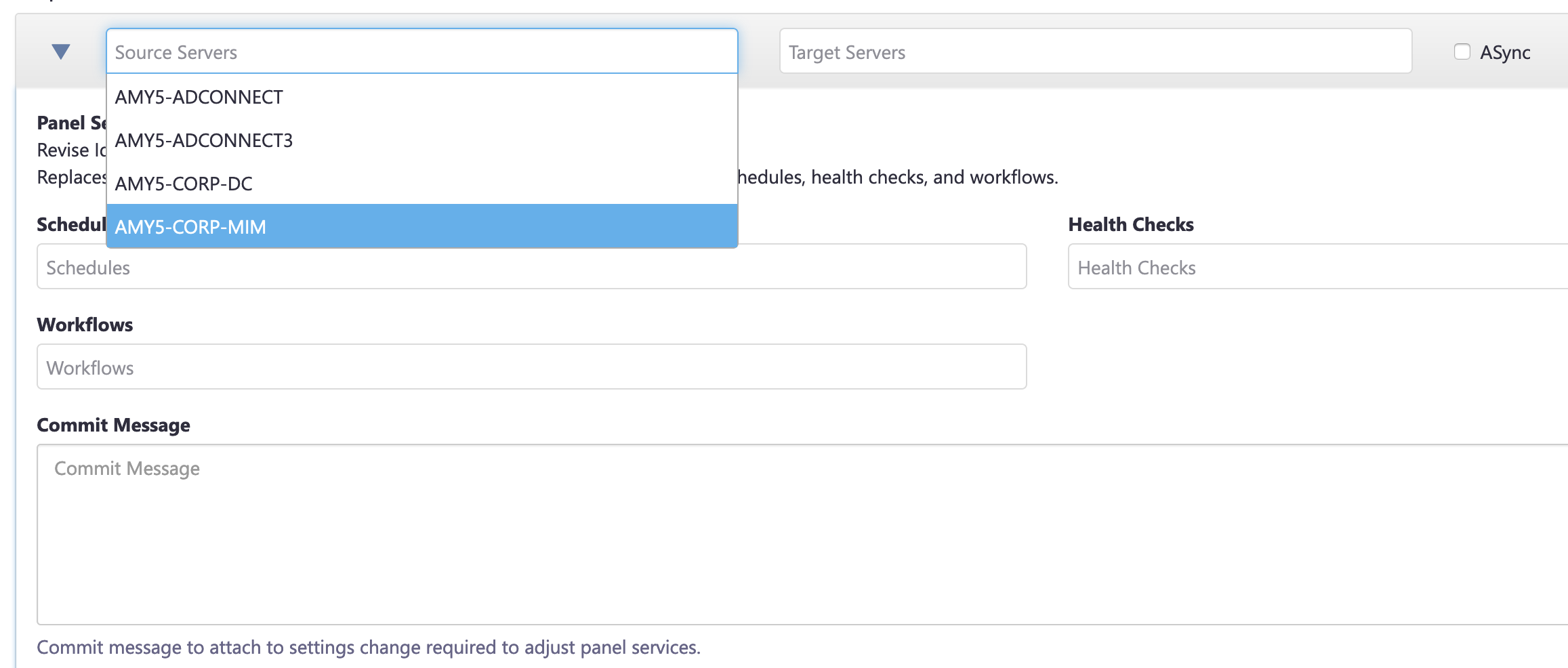 Select the source and target servers for the settings change.
Finally, select the schedule, health check, and workflow settings that should be affected by executing the failover, and add a custom commit message that will appear in the Identity Panel settings history.
Execute the failover by running the schedule from the dashboard.