Identity Panel now provides a means of completely replacing Microsoft Identity Manager (MIM), whether you want to do so on premises or in the cloud, and whether in a phased approach or all at once. For many considering replacing MIM, understanding the Key HyperSync Design Features when converting from MIM could be just the sort of timely advice you need ... and the 4 steps you need to take.
Identity Panel with MIM for Synchronization
Prior to the emergence of HyperSync Panel in 2022, the Identity Panel Suite was only available as extension of the MIM Synchronization Service (with Service Panel comfortably replacing the need for the MIM Portal).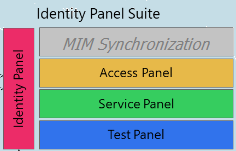 To provide an explanation of the benefits of doing this, Hugh Simpson-Wells from SoftwareIDM's Training partner Oxford Computer Training (OCT) previously presented a compact 45-minute webinar (see below under Recordings) in which he covered:
What it's for

(1:50 minute mark)

Complete management of your MIM (and AAD Connect) synchronization service(s)

Tracking of all changes in MIM – and elsewhere through connectors to various identity repositories – with the ability to view the state of any object at any time in the past.

What a simple architecture looks like

(6:35 minute mark)

Demonstration

(8:45 minute mark)
In addition to the References later in this article, a separate OCG post SoftwareIDM's Identity Panel: a single, clear view into your users' identities (OCG) summarizes the key features of Identity Panel seen in the above demo.
For most SoftwareIDM customers, implementing Identity Panel alongside MIM was the most logical first step. From there most proceed to implement Service Panel custom forms and workflows to allow them to retire the use of the MIM Portal as a UI for MIM operations. For MIM implementations where declarative sync rules have been utilized (i.e. Portal-based attribute flows as opposed to classic .Net advanced rules extensions), that part of the Portal configuration would need to remain.
Identity Panel without MIM for Synchronization
Now there is no need for MIM at all, with the introduction of HyperSync Panel. Many SoftwareIDM customers had been waiting for this moment to arrive, and have already either made the transition or are in the process of doing so. For others this is the comfort they were looking for while MIM enjoys a welcome stay of execution, knowing that they can eventually make this move when the time is right.
Hugh has since posted SoftwareIDM's Identity Panel Suite - we think it's a game changer (OCG UK), in which the latest Identity Panel Suite technology (HyperSync Panel) replaces the need for the MIM Synchronization Service, thereby removing the need for MIM altogether: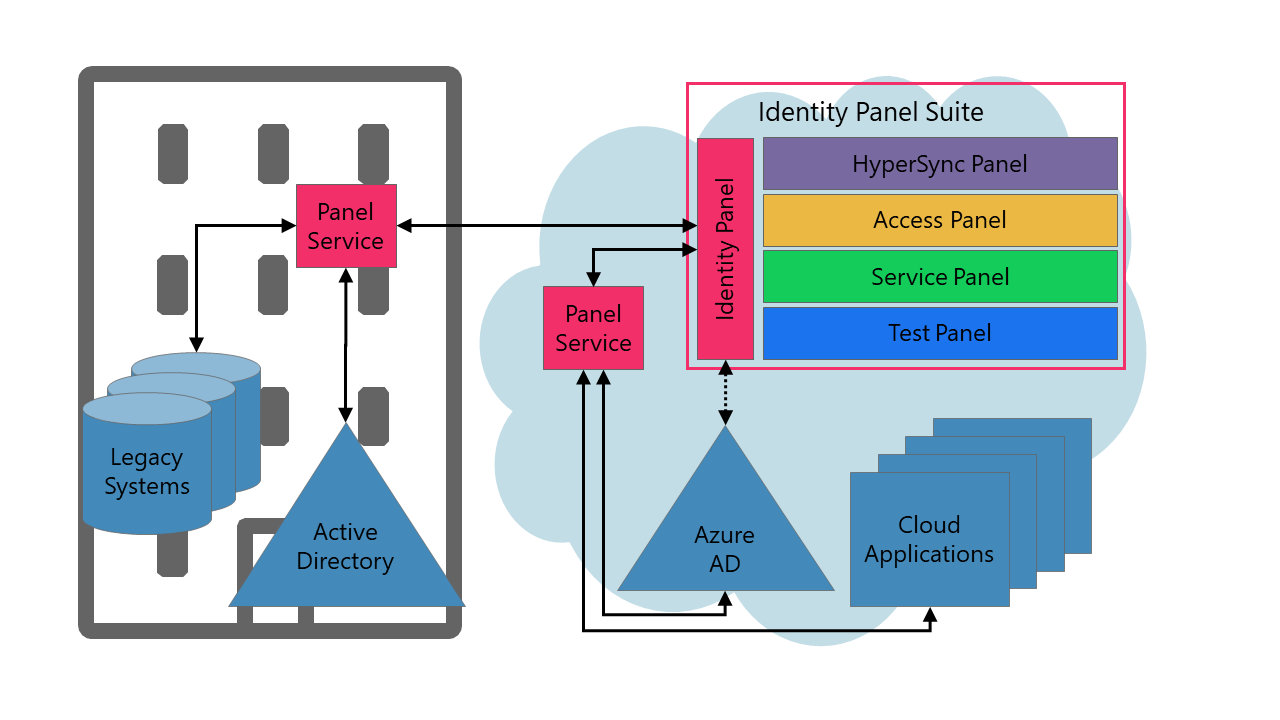 References
The following SoftwareIDM KB library links are provided for those wanting to know more, either in the meantime or after seeing a demo:
Identity Panel Fundamentals
Instructor-led Training
Logon to our Quote Builder to understand how to price an implementation
Recordings
The following relevant OCG recordings are available for you to review at your leisure.
These are best watched in sequential order, to best understand where HyperSync comes into play.
Take the Pain Out of Compliance and Audit with SoftwareIDM's Identity Panel

| January 2018 - OCG (YouTube).

After MIM… HyperSync Panel?

| April 2022 - OCT (registration required)
Training
If you are considering your options after MIM and want to know more for yourself, you can register your interest in Identity Panel Suite Training (free from OCT) (including HyperSync Panel) with SoftwareIDM's official Training Partner.