NOTE: This article only applies to scenarios where Panel Service was previously working and has temporarily stopped. It is not a troubleshooting article for installing Panel Service.
Error Message
Unable to read from web application. Error:
Unable to establish logon context without interactive shell. No working saved login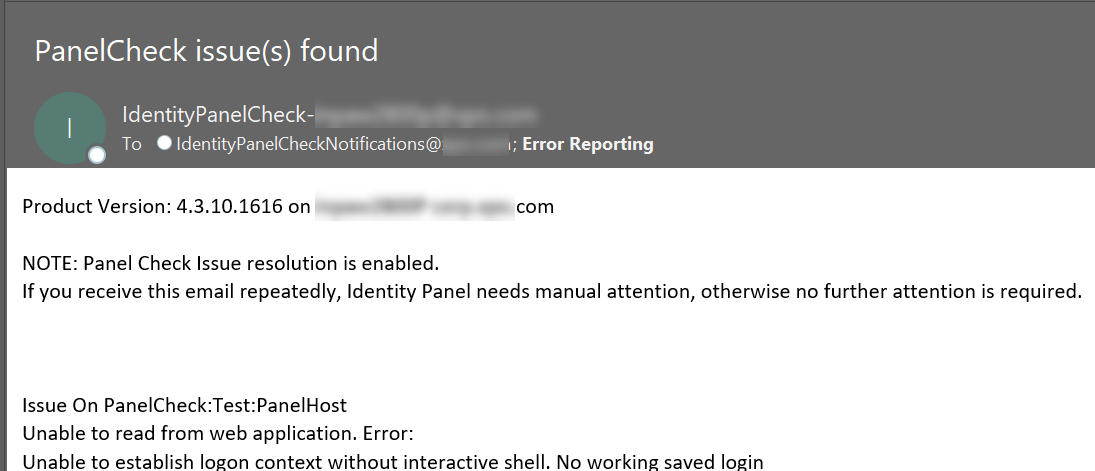 Cause
The Identity Panel Windows Service is unable to authenticate to the web service.
Cases
This error has been witnessed in testing. When a cluster fail-over and recovery was tested, the web application (SoftwareIDM Azure Hosted) hung, the Identity Panel UI went off-line, and Panel Service encountered this error.
Solution
If you are SaaS customer, this will be performed by SoftwareIDM. If you are self-hosting, you will need to perform these actions.
Restart the Identity Panel task. Self-hosted customers can perform this on their web server(s) using Task Manager. Simply terminate Identity Panel, and it will immediately reload. For Azure App Service, do the same using the Azure Portal. You will need to enter App Services, find the respective instance in App Services, select Diagnose and Solve, and perform an advanced application restart. The application should immediately return to service. If not, check the underlying database health.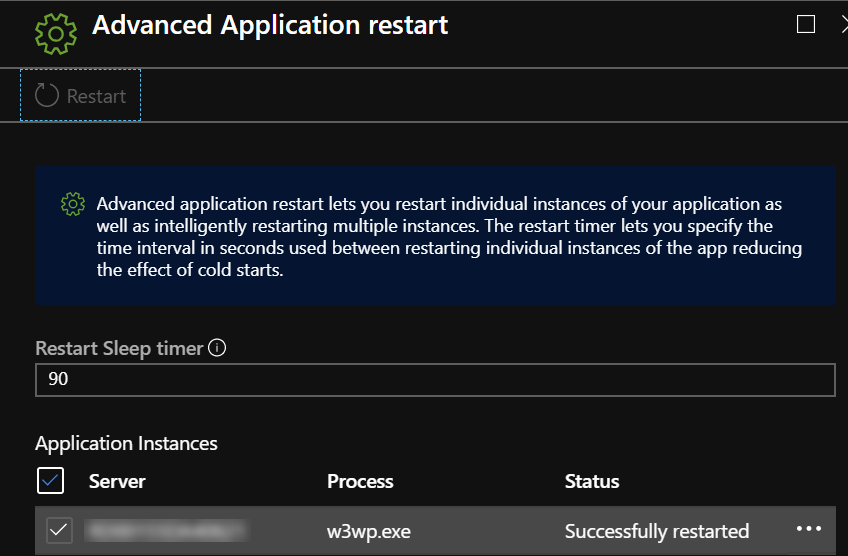 Notes
This message arrives via email from Panel Check.