PanelTool --panelcheck is executed and receives the following error:
Unable to resolve SoftwareIDM.PanelService on computer '.'. at System.ServiceProcess.ServiceController.Start(String[] args) at SoftwareIDM.PanelTool.PanelCheck.ResolveService(String serviceName, String & message)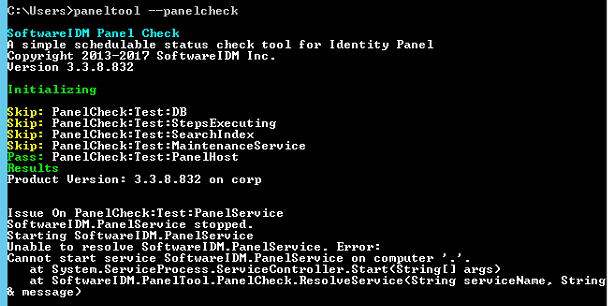 Solution:
Check that you are running PanelTool from a cmd prompt that is running under an account with permission to start Windows Services. If the permission has been recently assigned, trying logging in again.